Our Services and Specialty at Sakamoto Dermatology
Sakamoto Dermatology is a comprehensive dermatological practice, specializing in adult and pediatric skin care. We offer evaluation and treatments of skin conditions such as skin cancers, acne, rosacea, eczema, psoriasis, complexion problems, allergic rashes, nail and hair disorders, infections, lupus and other autoimmune connective tissue diseases.
Our practice offers the latest cosmetic treatments to improve the health and appearance of your skin including Botox Cosmetic®, Juvéderm® fillers, and chemical peels. We also offer the latest in laser technology such as BBL™ (IPL) BroadBand Photofacial Light treatments and laser hair reduction.
With deep roots in the Hawaii community, our office is located in Honolulu at Queens Medical Center – Physicians Office Building III. We look forward to providing you with the highest level of individualized care that addresses all your skin care needs.
Meet Dr Greg Sakamoto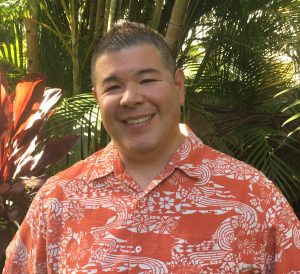 Dr. Greg K. Sakamoto was born and raised in the small plantation town of Waialua, located on Oahu's North Shore. He is board certified by the American Board of Dermatology. He received his medical school training at the John A. Burns School of Medicine at the University of Hawaii followed by an internship in Internal Medicine from the University of Hawaii Internal Medicine Residency Program. He then went on to complete his training at the Harvard Medical School Dermatology Residency Program in Boston, Massachusetts, and was the Chief Resident from 2008-2009. After completing his residency, Dr. Sakamoto moved back to Hawaii and has been practicing in his own private practice since 2011.  Dr. Sakamoto is an active fellow of the American Academy of Dermatology, a member of the American Contact Dermatology Society, and the Hawaii Dermatology Society. He is a faculty member for the University of Hawaii John A. Burns School of Medicine. Dr. Sakamoto also practices at the Queen Emma Clinic at the Queens Medical Center, where he also devotes his time to teaching medical students and residents.
Meet Dr. Paul Takiguchi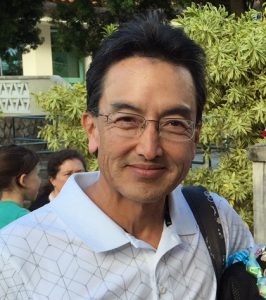 Dr. Paul Takiguchi was born in Hawaii.  He completed his undergraduate and medical school studies at the University of Hawaii, and completed his Dermatology training at the University of Cincinnati, Ohio.  Dr. Takiguchi has spent the last three decades running a successful full-time private practice in Aiea, Hawaii.  He has recently retired from his full-time practice, but is excited to join Dr. Sakamoto on a part-time basis.  Dr. Takiguchi's wife, Gale, an experienced dermatologic R.N., will also be working alongside Dr. Takiguchi during his clinic hours.  She brings 30 years of experience in dermatologic nursing from their work together in full-time practice.  Dr. Takiguchi's clinic hours will help to offer more flexible office hours to our patients, as he will provide care on Saturday mornings and Wednesday evenings.  Please help us welcome Dr. Takiguchi to our office and take comfort in knowing that he shares the same common office philosophy of providing compassionate skin care centered on our patients' needs.